Le mastering est une étape souvent obscure et pourtant nécessaire, cette dernière opération doit être le petit plus qui sublimera votre musique mais en aucun cas ne devra la détériorer.
La course au niveau est hélas néfaste à beaucoup de style musicaux : certains doivent être forts mais d'autres doivent garder une grande dynamique ; dans cette bataille le grand perdant sera la musique … Le master, comme le mixage, se discute, se refait, se peaufine…
Si vous avez des questions : un petit mail
La règle d'or pour un master réussi : un bon mix et de bonnes consignes exhaustives et réalistes.
Dans tout les cas un master ne récupérera pas des erreurs de mix, comme les anglais disent : shit in, shit out…
Nous pouvons à titre exceptionnel réaliser des tests master (sous réserve de disponibilité car les masters facturés passent en priorité), n'oubliez pas même dans ce cas d'être précis sur le résultat que vous voudrez obtenir.
Le mastering peut être réalisé en votre présence ou fait à distance, dans les deux cas nous vous délivrerons un DDP et un player pour vérifier toutes les données du CD (CD text, ISRC …).
1 TC System 6000 MKII Mastering
1 EQ Massenburg Num
1 Elysia Museq
1 Buzz Audio DBCM
1 Also DynaM
1 UAD Full
Bundle WEISS
IZOTOPE Full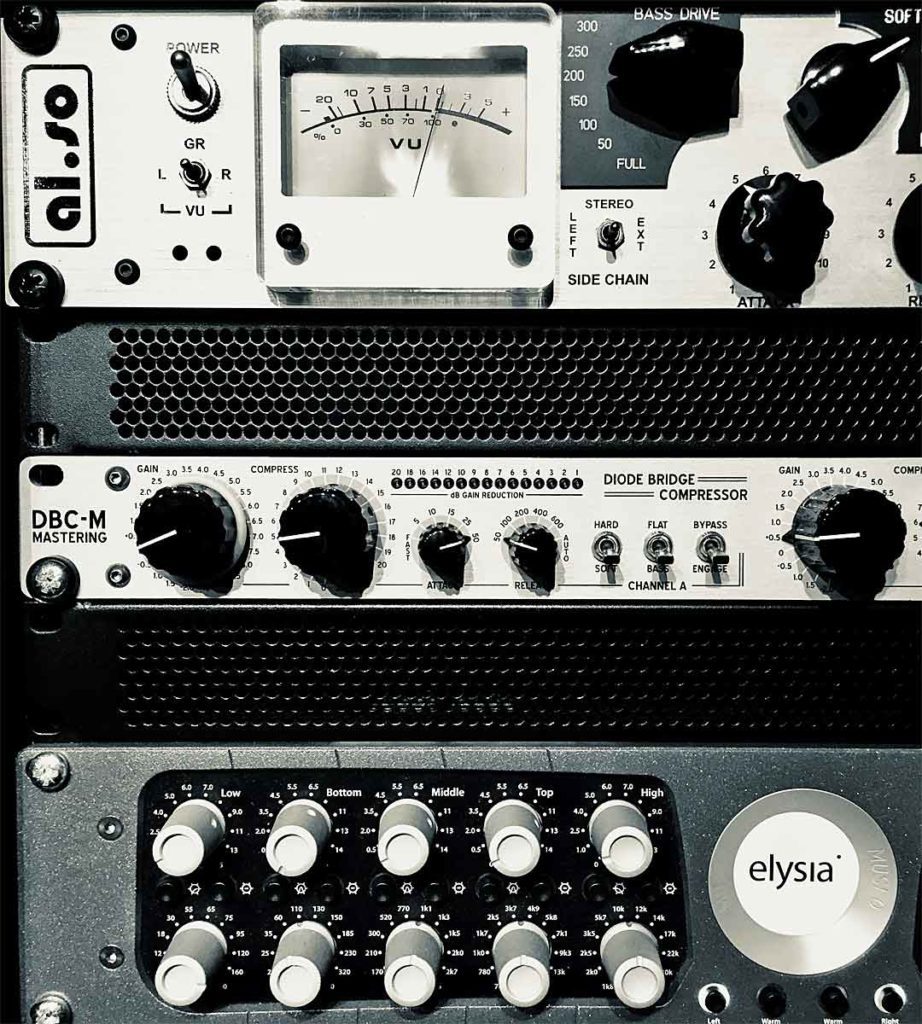 1 Lavry Gold AD MKIII
1 Lynx Aurora (n) 8
DSP Quattro
HOFA DDP Player Maker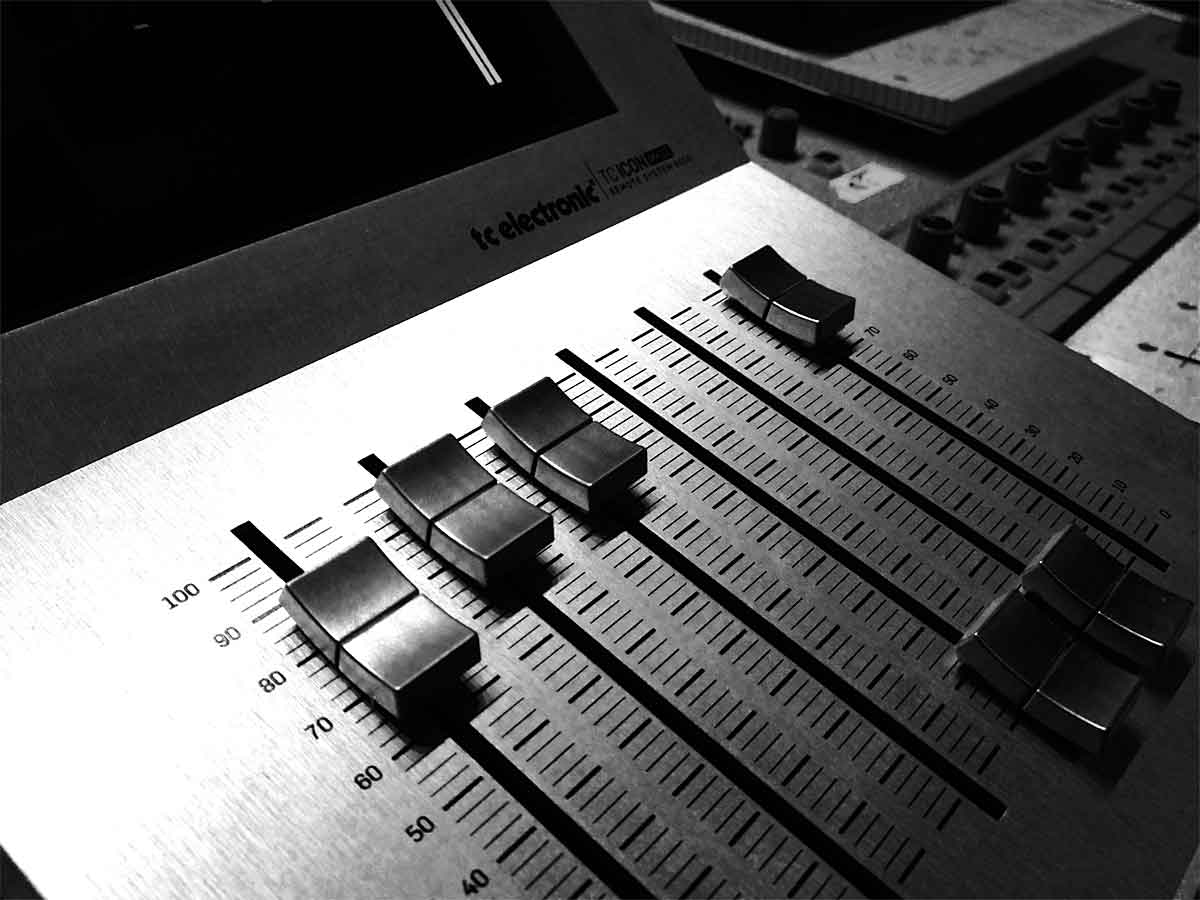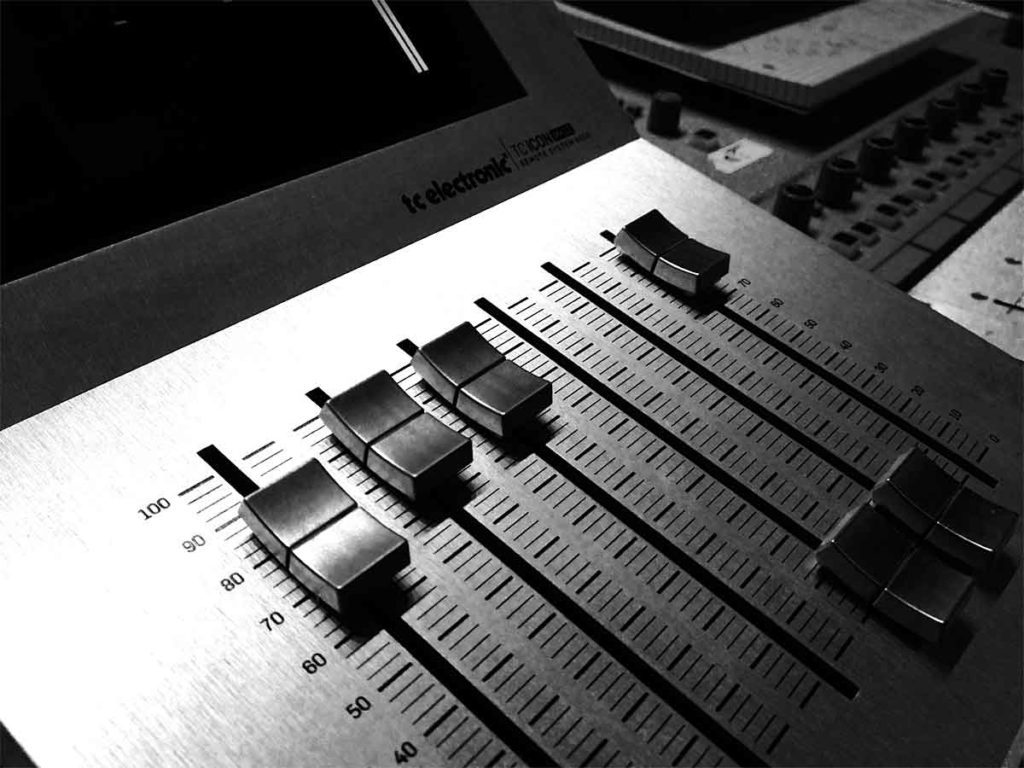 #2, 3 minutes sur mer, Agata, Aiwa, Alep Brest, Alkeemia, Alma Neko, Alusao, Ajax Tow, Angel Fall, Apache, Apes Did Ensemble, Arthur Revé, Arvest, Atoem, Bastoon & Babouschka, Belajo, Beltuner, Betty the Nun, Betablocks, Bertram Wooster, Bia Quintet, Black Leaders, Blaubird, Bikini Machine, Brieg Kerveno, Boca River, Born Idiot, Borowed Nostalgia, Buck, Buka tribe, Caandides, Caid, Calling Of, Cardinale, Caroline DAY, Catherine Delaunay, Chababi, Chamad Shango, Choco Punk, Clue, Crashbirds, Coude, Daprinski, DB Strabe, Delabrosse, Derby Derby, Dead, Dead Sexy, DI#SE, Digresk, Dj Marrrtin, Dominic Sonic, Dominique Carré, Dounia, Duo Vollubilis, Dreamy Journey, DUP, EDF, Eighty, Electromonde, Elisa Do Brasil, Elsa, Expo, Fauxx, Fleuves, From Constellation, Funky Bijou, Fuzeta, Fragments, Gérard Delahaye, Ghost Friends, Ginko Bilboa, Grand Palladium, Gwenael Kerleo, Hirustica, Hoa Queen, Il Monstro, In Love With a Ghost, Isofolder, Jahen Oarsman, Je me réveille, Jean Jeanne, JEKITIBA, Johnny Montreuil, Julien Jacob, Kast, Kataplismik, Ketchup Bomb, KURSED, La Battue, Lady Like Lilly, La Gapette, Les Gordon, Lyra, Maela Le Badezet, Le Groupe Obscur, Magaret, Mandchourie, Manu, Marcellu's Bastards, Marquis de Sade, Mha, Meloman & Many, Mermonte, Merzhin, Melody 101, Minou, Monark, Monthy Picon, Moundrag, M Shaddy, Mze Shina, Nid de coucou, Noel Mattei, Nolwen Korbell, No Water Please, Octave Noire, Olympia Fields, OMX, Panoramas, Pat O May, Payne, Persona, Republik, Rêves de Clowns, Rezinsky, RG Quartet, Romeo Putti, Rue d'la Soif, Run With The Wolf, Saro, Sheer K, Skopitone Sisko, Spoum, Soon, Soren Canto, STPO, Success, Sur les docks, Tample, Terre Neuve, The Bonnie Situations, The Dew, The Fabulist, The Slowsliders, The Unlikely Boy, Thomas Howard Memorial, Titom, Torrent d'amour, Totorro, Tomassenko, Transmusicales, Tropique Noir, UKAN, Ultra Bullit, Velk, Vendôme, Vincent Tielemans, Vibrations Electriques, Waiting for Royalties, What a Mess, We Escape, We Fight, We Wolf, Wicked, White From Black, Whocat, Yepp, Yann Fanch Kemener Trio, Yummy Yummy, Zenzile, Zodiac Folk.