Le studio s'articule autour d'un système Pro Tools HD Ultimate, piloté par une console numérique D Command, et l'intégralité des plugins Universal Audio.
Micros et préamplis analogiques très haut de gamme complètent le tableau.
Le signal est converti en AD/DA par un Lynx Hilo pour aboutir dans un sommateur analogique Funky Junk 3202.
Une cabine insonorisée de 23 m2 permet tous types de prises de sons ; batterie, instruments, voix, etc…
1 U47 Peluso 2247LE
1 Microtech Geffel 1030
1 Townsend Lab Sphere L22
2 Royer R122
2 Beyerdynamic M201
1 Beyerdynamic M60
2 Senheiser 441 vintage
2 Senheiser 421 vintage
1 AEA R84
1 Oktava MK 012
1 Griffon
2 Shure SM 57
1 Shure SM8
2 Röde NT1
1 Röde NT2
1 Langevin CR 2001
1 CAD E 100
1 CAD E 200
1 Electro Voice RE 20
1 AKG C535
Quested S8R
Bluesky System One 2.1
Adam A5X
Préamp casque Samson C-que 8
4 casques AKG 271 MKII
1 casque Beyerdynamics DT 770 pro
Protools HD Ultimate 2019
Tous les plugins UAD (2 cartes octo)
Native instruments Komplete Ultimate avec clavier maître Komplete Kontrol
Tous les plugins Slate Digital
Tous les plug ins Sound Toys
Waves mercury
Eastwest Symphonic Orchestra Platinum plus
Eastwest Pianos
Eastwest Fab Four
Eastwest Dark Side
Plug ins Brainworx
Plug ins Softube
Suites Izotope
Suite Nugen Audio
Reverbes et délais Valhalla
TC Electronics Finalizer (système 6000)
UVI workstation
Batterie Gretsch Catalina Club (caisse claire 14 », grosse caisse 24 », toms 12 et 16 »), cymbales Istambul XIST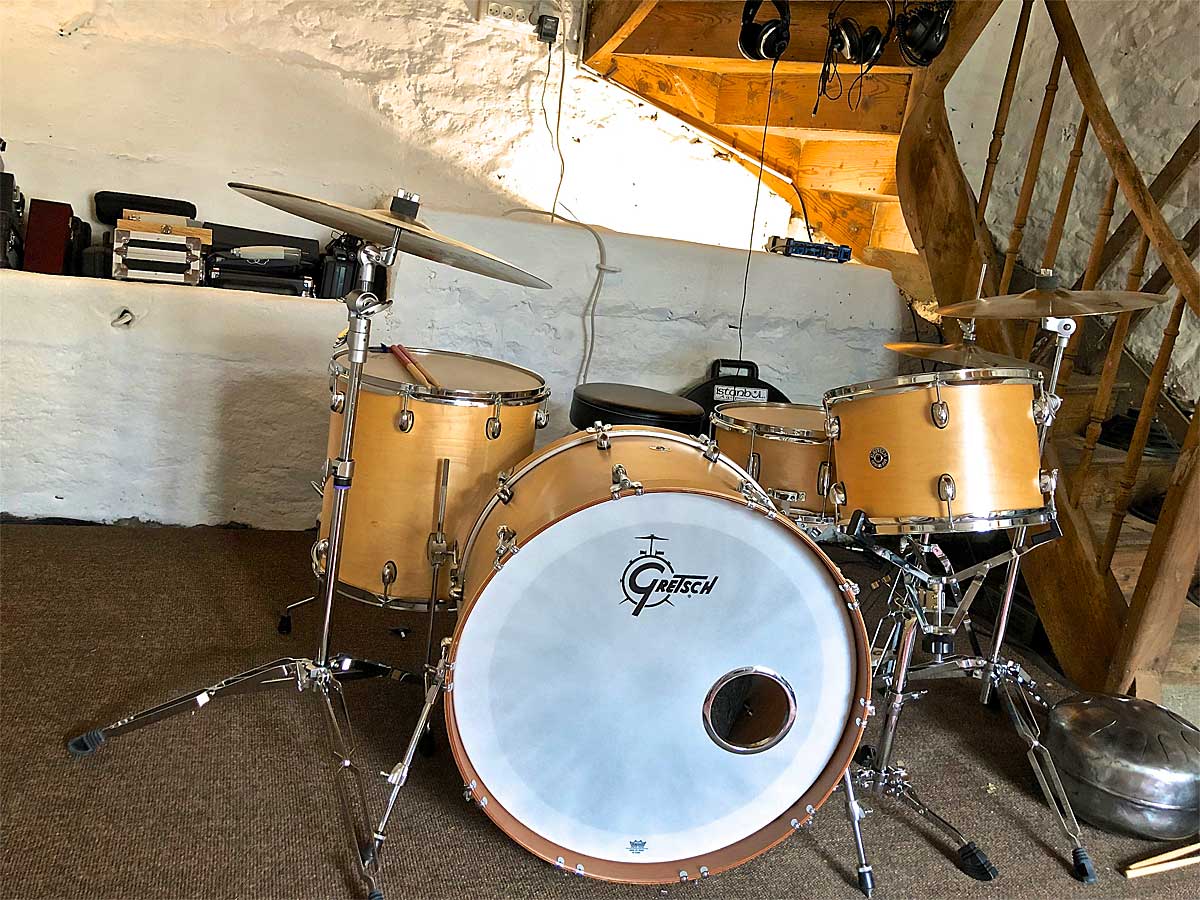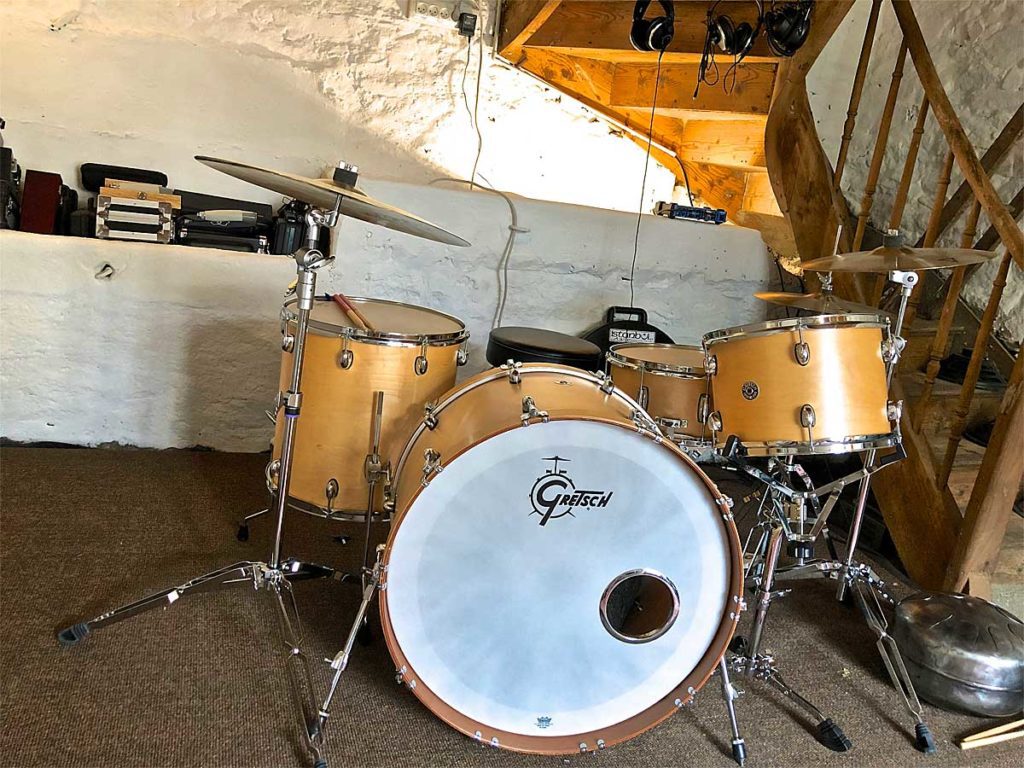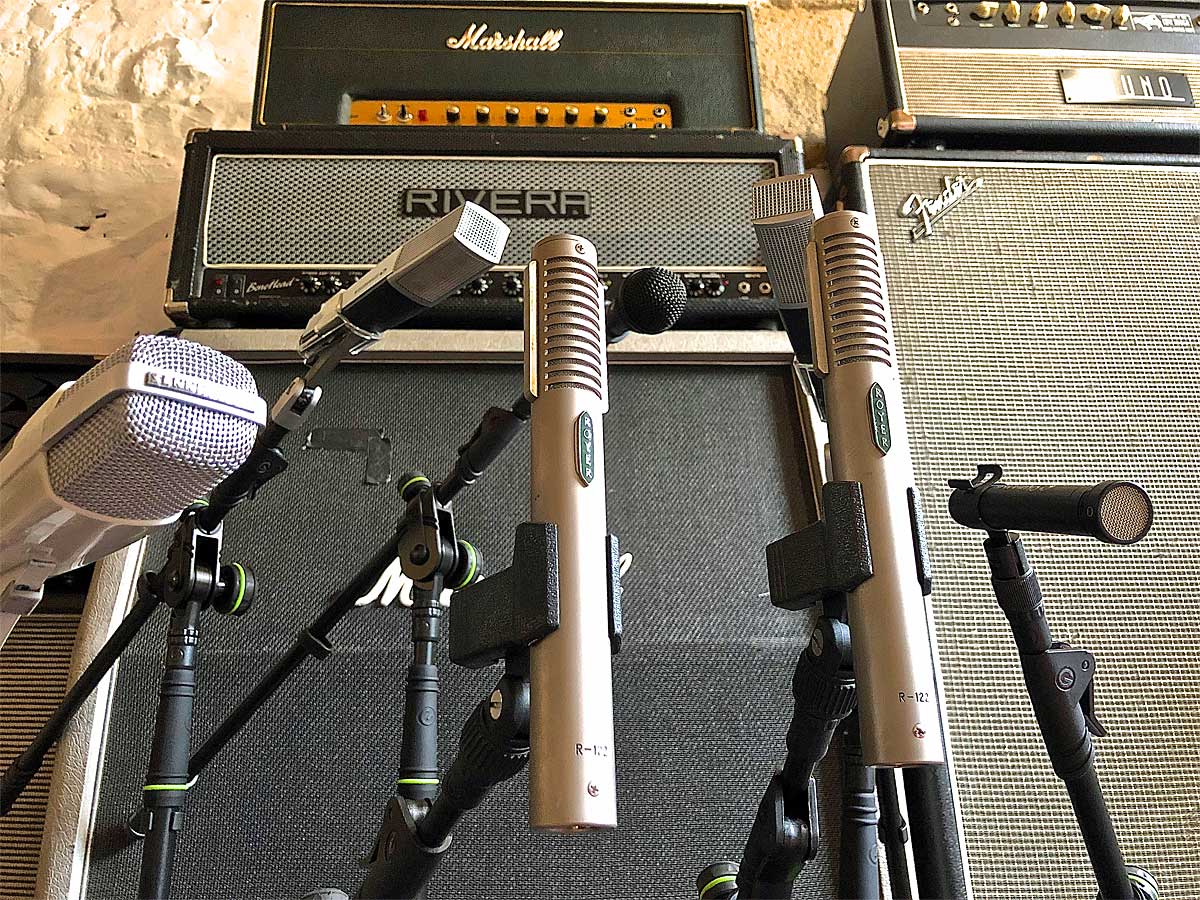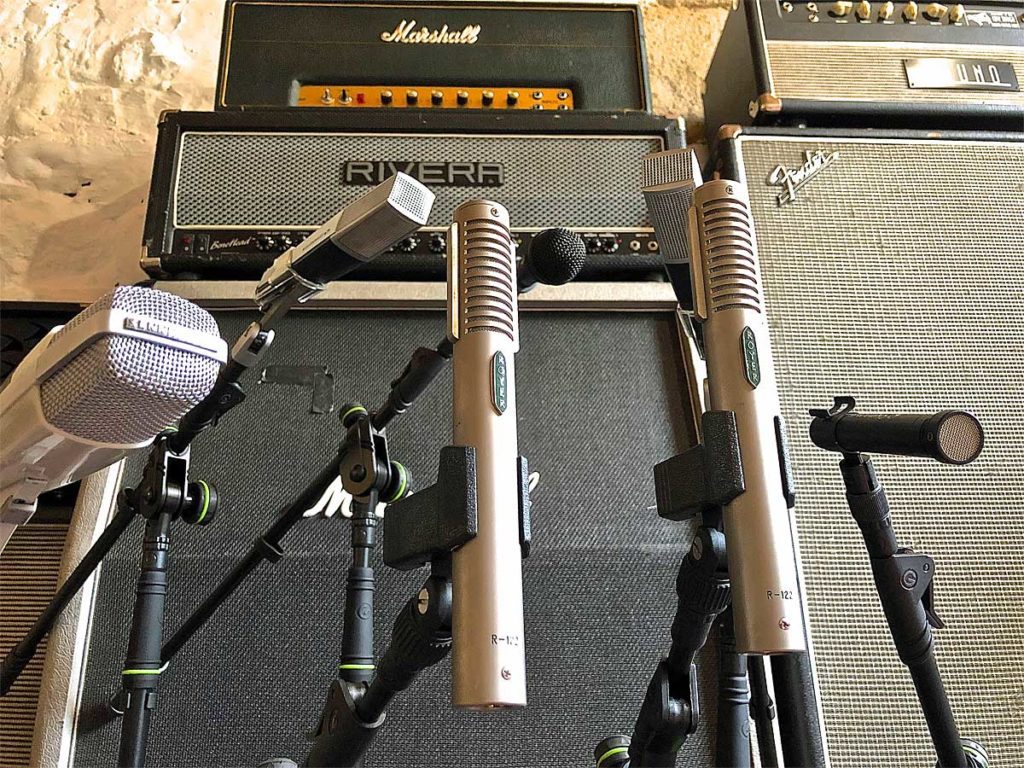 Universal Audio OX top box
Tête Marshall Plexi 1969
Tête Tony Bruno Cow Tipper
Tête Dr Z EZG 50
Tête 65 Amps Empire
Tête basse Line 6 Low Down HD700
Combo Tone King Imperial Anniversary
Combo Bad Cat
Baffle Marshall Jubilée 4×12 1985
Baffle Fender 2×12 Bassman 1968
Baffle Two Rock 1×12 Weber open back
Baffle Tony Bruno 2 x 12 Celestion gold
Baffle VHT 2 x 12 scumback
Gretsch Black Penguin masterbuilt
Roger Daguet dagrite
Rebelrelic stratocaster S61 Custom
Bravewood telecaster 63 Custom
Rickenbacker 360
Fender telecaster custom shop
Fender Jazzmaster RI 62
Gibson Les Paul custom shop
Dobro Hot Rod
Acoustique Bourgeois
Acoustique Gibson songwriter deluxe
Banjo 6 cordes
Basse Fender Precision
Basse Cort 5 cordes
Basse Cort 5 cordes fretless
Pete Cornish SS3
Analogman King of tone
Roger Mayer voodoo vibe
Throback overdrive boost
Lovepedal Zendrive dual
Lovepedal plexi
Lovepedal super 6
Lovepedal joker octave
Lovepedal kalamazoo
Lovepedal tchula
Lovepedal purple plexi
Fulltone choralflange
Wampler triple wreck
Jam Pedal red muck
Jam Pedal big chill
Jam Pedal delay llama
boost Union more
boost J Rockett lenny
boost 65 Amps
boost J Rocket mark sampson
J Rocket dual trem josh smith
J Rocket boing
HBE detox eq
Ben Rod goldbender
fuzz Psionic Audio 3.14
fuzz Ricken FRIII (60s)
fuzz Basic Audio tri ram
wah Fulltone Clyde deluxe
wah Dunlop CFH
Z drive
Catalinbread Belle Epoque deluxe
Catalinbread topanga
Roland RT 20 Leslie
Bearfoot Sparkling Yellow
Tc Electronics Hall of Fame Reverb
Way Huge Swollen Pickle fuzz
Black Arts F-nord fuzz
Dunlop Rotovibe vintage
Zvex instant lo fi
Zvex fat fuzz factory
Zvex box of metal
Death by audio robot
Death by audio soundwave breakdown
Earthquaker Device arpanoid
Earthquaker Device organizer
Earthquaker Device rainbow machine
Earthquaker Device Disaster transport Sr
Earthquaker Device grand orbiter
Earthquaker Device bit commander
Earthquaker Device afterneath
Moogerfooger freqbox
Moogerfooger ringmodulator
reverbe à ressort Crazy Tone Circuits white whale
Soundblox polymod filter
Guyatone WR2
Plum Crazy Fx the squawk
Dwarf Craft Devices great destroyer
Dwarf Craft Devices necromancer
TC Electronics nova delay
Lunar echo
looper Roland RC 300

Musiques :
Johnny Montreuil, Hoa Queen, Run With The Wolves, Emie & Erelle, Captain America is Dead, Flowers For Lucy, Ultra Bullitt, Raggalendo, Louis Bertignac, Pete Ross and the Sapphire, Dead Sexy, Blaubird, Nüdak, David Guetta, Thomas Fersen, Shaka Ponk, Amelia Warner, Republik, Brieg Guerveno…
Longs métrages, fiction :

« A coup sûr » de Delphine de Vigan produit par Gaumont
« Non non » série TV d'animation de Mathieu Auvray pour Canal +
« Babioles » série TV de Mathieu Auvray pour Canal +
« Cosmos laundromat » de Mathieu Auvray
« Ze film » comédie de Guy Jacques produit par Europacorp
« Eden Log » science fiction de Frank Vestiel produit par Impéria films
« Pas de toit sans moi » de Guy Jacques produit par France Télévision
« En cas de malheur » de Jean Daniel Verhaeghe produit par France Télévision.
Publicités :
Composition de musiques originales pour Canal + dont :
– The Bear, spot le plus primé de l'histoire de la publicité, plus de 70 prix internationaux.
– Orange, nombreuses campagnes et prix internationaux.
– Nintendo, lancement de la console Switch.
– Pepsi, Nike, BMW, Citroen, EDF, Tag Heuer, Nissan, Gan, Toyota, Axa…
Habillage d'antenne TV :
Canal +, France Télévision, M6, MTV, Nickelodeon, SciFi, TSR.